I finished my homework. Studied for my practical and final exam. Plotted my own book a bit and decided I wanted to blog. I've been wanting to blog about these books and my procrastination (and busy schedule) has finally paid off, because I'm going to throw them all together into my wonderful post!!! Be excited. I'm excited. Some of these reads however are not available until later this Summer. But if you click on the authors name, I'll link it to their other books. *holds out hand* Deal? *shakes* Best deal of your life.
So without further ado here are my most anticipated ten reads coming our way (yours and mine. See some of these, I've read but you have not and NEED too). Seriously, one book nerd to another...these are going to be epic reads.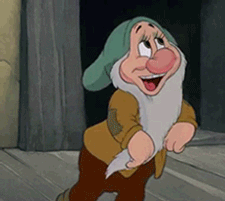 1. Embracing the Flames by Candace Knoebel
This is the highly anticipated sequel to
Born in Flames
. I need to know more about Aurora and Finn. Born in Flames was sooooo good and Candace is from Florida which gives her bonus points because I also reside in the Sunshine State. Actually I won an ecopy of Embracing the Flames when it's formatted and I'm dying in anticipation. OMG and she's going to be doing a signing that hopefully I'm going to make it too because it's around my birthday and that's a great excuse. Then I can buy Born in Flames again and get it signed!!!
2. Casted by Sonya Loveday
I participated in Sonya Loveday's cover reveal for Casted and since then, I've been patiently tapping my foot in excitement. The cover is gorgeous and I'm a cover whore. Please read this little excerpt from Goodreads because it's not released yet but you can add it to your TBR list on goodreads here
Click me! Add me!
"My mind absorbed everything in the spell book I clutched tightly to me. Pages ruffled inside of my head, urging me to remember things and then to forget them. Voices chanted with tempo rising at the breaking points of pain until the book vanished and words to an ancient spell scribed across my arms. Each stroke brought blood to the surface, imprinting words I could not read; words that would forever change who I was."
3. The Prophecy by Desiree DeOrto
Once again, I'm a lucky duck because I'm beta reading this book! It.is.amazing.oh.my.God. You need to check this book out. I love when paranormal books have so much suspense that your heart feels like it's going to burst from your chest. No one will pry this book from my hands now that homework is done for the week. Oh and the Cover slut in me, is also a big fan of The Prophecy's cover art. Desiree is known to throw pixie dust so watch your eyes if you meet her. I mean it. Now go look at the cover and read the full synopsis!
Follow me to The Prophecy
**Shaking with excitement yet from my triple threat above? Candace, Sonya and Desiree have woven some incredible stories!**
4. Never Let You Fall by Michele G. Miller
I'm waiting for my blog tour date to boast my review. Imagine that you can finally eat your favorite ice cream with every fattening topping you hold close in your heart and not gain an ounce...I'm dying to spill more but alas I can not. Michele has read and reviewed so many books and now finally has her own spellbinding tale for sale. It's a great book. You'll read it in one sitting and be falling off the edge of your seat. Yeah, you'll be turning the pages that fast. Zander is so swoon worthy that I still sigh thinking about him. Read this book. Read
Never Let You Fall
and be enchanted.
5. Beautiful Strangers by Glenna Maynard
One thing I love about book blogging, is all the new reads I'm introduced to. Otherwise it may have taken me even longer to discover Beautiful Strangers. I personally haven't read it yet but I've chatted with a couple girlfriends who have and read the synopsis myself and wham bam in seconds was downloaded on my kindle. Ooh and Glenna included me in revealing her new cover for Beautiful Strangers and there's purple in it. I love purple and the masquerade theme is one of my personal favorites. This is a Romance book and not young adult but that makes it awesome in its own right. I don't venture to far out of my realm but I cannot wait to delve between these pages.
Read Me. Love Me. Click Me
6. Vitality by M.A. George
Book nerd freak out. This is the third book in M.A. George's Proximity series and I'm sure it's going to be wonderful! I absolutely adored Proximity the first book in this series. There's a little sci-fi and some romance working it's way through those pages and M.A. George has a refreshing writing style. Palta and all her characters for that matter are written beautifully. Plus the witty banter and freah perspective on things makes the series really fun and serious page turners. You will disconnect from the world when you read these books. For real. Check them out. I should warn you that although they are sci-fi, they're not so sci-fi that you haven't a clue what's going on. Personally I can't handle those books but Proximity was truly a great read. I'm so glad I read the books.
Come and read Proximity
7. Call of the Raven by Shawn Reilly
I am not a hundred percent sure how I first came across this book. Thank God for Facebook because I'm almost positive that's where I discovered her. Yay social media. The synopsis is really, really intriguing. Plus I like showing my indie authors love. Once again, I'm a lover of covers and Call of the Raven has an awesome cover. I like how the art definitely fits the feeling that the synopsis gives me when I read it (which gets me even more giddy and excited thinking about it). Bonus points is that this was released in January and the next book has already been released! *cheers* I like not having to wait. I have a feeling her lead, Asher Lake is going to be one of my new book boyfriends soon.
8. Sanguis City by Morgan Jane
Yeah, that Morgan Jane. The one I featured on my previous post. She's that kind of awesome. The cover of My Name is Noir, a prequel to Saguis City was selected for Romance Cover of the week and I agree. It's gorgeous and very creative. I like that her covers for both My Name is Noir and Sanguis City are exceptionally creative. They would look awesome on my shelf. Oh but seriously there's a chapter on my previous post from Sanguis City and you need to read it right now. Now. I mean it. It'll entice you immediately. Now I'm waiting for when Sanguis City is released. One thing about books is that the waiting game kills me. I want them instantly. Anywho go check out the two prequels for Sanguis City while you wait!!
Look Right Here.
**Run for these titles. Look for these books. When you see them-->GO and read them! Be excited about the books! I promise they're some really great reads**
9. Mangled Hearts by Felicia Tatum
I have been lucky enough to read this in pieces as she writes it and provide feedback. Yes, I died. I fangirled and I feaked out. When authors let me pre-read their work and ask my opinion and run ideas past me like a sound board, I feel like I'm in heaven. It's surreal. Mangled Hearts is such a great story and I have to applaud Felicia for the way she has approached a certain situation in the book. It's done so tastefully and from a different side of the spectrum. One that may hit closer to home for most and so far my heart has been clenched and I've found myself shouting in caps at her while demanding more. However, I'm also in love with Cade and Francesca. Who am I kidding, everyone in the book I've been introduced to so far have rocked. His boss though is so totally my favorite and when you get to read this epic tale, you'll know why! Really I'm sorry I can't spill more but you can check out her other series The White Aura (which The White Aura has one of my favorite covers-I bought it for my shelf along with The Vessel). So read those awesome stories while you wait patiently for Mangled Hearts a gut wrenching Romance.
The White Aura
10. Beyond Bridalveil Fall by Sheryl Seal
This book was released about a month ago and I just came across it during my endless book stalking tendencies. Especially during class when my A&P lecture has just been going on for far too long. I really like the cover because it reminds me of the Penguin classics but it has a completely modern and different spin. Seriously if you check it out, you'll see what I mean. Its beautiful, classic and clean. I'm copying and pasting in the synopsis because it's a short one and because I want you to know that when I tell you I'm going camping at Yosemite and swimming in a pool or water, you'll know where I've disappeared too.
"Oria is celebrating her eighteenth birthday in Yosemite Naltional Park when she goes into the pool at the bottom of Bridaleveil Fall, only to come out beyond it.In another world she learns she is The Golden Queen fairy of the Ahwahneechee tribe, and that she is a shapeshifter. Here the Dwellers of Ahwahnee fight the Evil that tries to get into the world of man. Will she find her soul mate in Grey Wolf or is he more than he appears to be? One thing is for sure, with all the magic and shape shifting happening, only the all knowing grandfather can guide her through the Evil Beyond Bridalveil Fall."
See, now I've read the synopsis again and it reminds me why I was intrigued in the first place. Consider me intrigued and this is Sheryl's debut novel! We should show her some indie author love.
If I could do that. I'm sure I would be.
Are you excited about these books yet? You should be!
Thanks for stopping by. I hope you take a peek at some of my top tens here and enjoy them as much as I have! They are some wonderful books and all the ladies are just as wonderful and amazing. After all, every one of them has dealt with me.